PICAXE Projects: Camera Panning System
Note: All pictures that follow are "clickable". Clicking on them will show you an enlargement!
A lil' history ...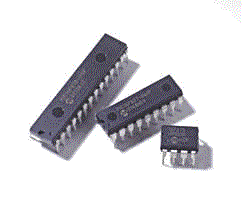 R/C Wireless Aerial Video Camera Panning System using the PICAXE microcontroller. The purpose of this system is to allow the user to accurately position two high torque servos that will smoothly control the up/down and right/left panning of a video camera mounted on a R/C airplane. The idea is to use a 2-axis joystick to position the two servos. When the stick is released, the servo stops and holds its last position. As you slowly move the stick, the servo slowly starts moving in that direction and as you increase the stick throw, the speed of the servo increases accordingly. This proportional velocity control works similarly for both camera axis controls.
More coming soon... hopefully... :)


CLICK HERE TO WATCH A QUICK DEMO VIDEO !

Design Criteria Summary:
1) ...more coming soon
1) ...more coming soon

Building Instructions...
...more coming soon
Click here to View Code (coming soon)
Click here to Download Code (coming soon)
Testing and Operation Instructions...
1. TBD
2. TBD

"PICAXE is a trademark of Revolution Education Ltd (www.picaxe.co.uk)"

---
---